NOT TO BE FRENCH
It was an extremely difficult weekend for Liverpool fans, with some of them entering the Stade de France on Saturday to see their teams lose to Real Madrid in the Champions League final. Many more stood on the edge of the stadium's perimeter fence, waving their tickets through their noses – their noses, along with their eyes, flowed from the tear gas sent to the roads by members of the local French constable, who were by no means friends.
Hundreds of match attendees and local correspondents – including influential voices such as Gary Lineker, Kelly Cates, Carrie Brown, Rob "Trouble" Harris, children from The Anfield Wrap, and Big Paper's bank-floating football brain Jonathan. Wilson tweeted about his experiences and Liverpool fans felt discouraged, dangerous and openly frightened. Still, there was more on social media – but most importantly near Paris – who knew better.
The Children's Tribe said they were happy to point the Big Thumb O'Blame directly to Liverpool fans. For almost a man, a woman, and a child, with only a few inevitable exceptions, they seemed quietly patient in the face of unimaginable organizational incompetence, and seemed completely innocent of the fiasco we all saw.
We have, of course, been here before, and it seems that luck prevented another terrible tragedy from happening. And as before, the guards rushed to make innocent supporters a scapegoat. At first, they were accused of being late, then they decided that the fans had come with tens of thousands of fake tickets without providing any evidence to support both claims.
"I would like to thank the law enforcement agencies," said French Interior Minister Gerard Darmanin of the local police. "They were very quiet and managed to escape the drama." Apparently, the rosaries responded to calls for help by threatening journalists covering their activities and sprinkling pepper on the faces of fans stuck outside the stadium.
Later, French Sports Minister Amélie Oudéa-Castera said the problem was caused by "30,000-40,000 fans without tickets or fake tickets." Without providing evidence to support this claim and without taking into account the testimonies of the people there, these allegations seem unreasonable even by the standards of their British counterpart, Nadine Dorries, who is as thick as her underwater door.
Meanwhile, returning to Merseyside, Liverpool players and backyard staff took to the streets in an open-top bus to celebrate their two wins this season. Just as it has become customary for fans or players to gather to celebrate a great success, this time it was the Twitter Entertainment Gendarmes who threw metaphorical tear gas canisters in their path. In a chase that was originally intended to be fun, these days you seem to be cursed when you win trophies and even more cursed when you don't.
Today, Prime Minister's spokesman Boris Johnson spoke in favor of Liverpool fans, who have long held a special place in the hearts of the Conservative Party. "We know a lot of Liverpool fans went to Paris on time to support their team in one of the biggest matches of the season and we were very disappointed with how they were treated," he said. "Fans deserve to know what happened, so we urge UEFA to work closely with the French authorities to fully investigate and publish the results."
Welcome, and although it is rare for Boris to rejoice in the hope that the results of the survey will be published, we can only conclude once that he is convinced that the dishonesty of these multifaceted events has nothing to do with him.
QUOTE OF THE DAY
"The League of Nations is not important to me. After a long and difficult season, we simply praised the friendly matches. I do not look forward to it. We have a three-week vacation after 12 months. People from outside do not understand, but there is no need for it, because it will not change anything. " Manchester City's Kevin De Bruyne says so. At least you didn't have to play the Grand Cup final, did you, Kev? Kev?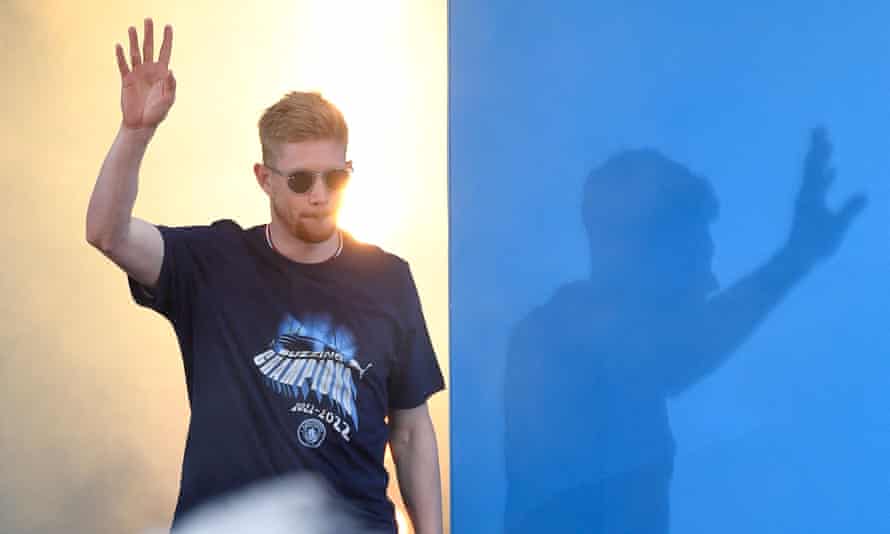 FIVE LETTERS
"Thankfully, the big players of UEFA have decided to move the Grand Cup away from St. Petersburg. I tremble at the thought of what would have happened if the ruthless, undisciplined, armored cops had been let go of innocent, undoubted football fans. And it's great to see UEFA's corporate partners reach their luxury venues safely after enduring a tiring gourmet buffet. "- Mark McFadden.
"I just found Friday's message this morning and accidentally got in touch with Jonathan Wilson's World Cup preview. All I needed to do was look at the first paragraph. Well done, Jonathan "- Marisa Cardoni.
"I imagined Forest fans would be on top of the promotion month. But the crowd I saw at St Pancras station this morning was more like a parrot area. Everyone is obedient, anxious and pale – can you enjoy a few weeks of optimism before the financial realities get home? " – Andrew Battarbi.
"The lyrics to Rotterdam (Or Anywhere), released by Beautiful South in 1996, predicted the place of three of the six finalists in the European Club Cup this season. Coincidence? I don't think so "- Tim Cole.
Send your letters to [email protected] You can always tweet The Fiver via @guardian_sport. The winner of today's award-winning letter is Mark McFadden.
LISTENING IS RECOMMENDED
Listen to the latest Football Weekly. While we're at it, Max, Barry and the pod team go on tour again. Tickets for live shows in June and July are available here.
NEWS, BITS AND BOBS
Todd Boehly has vowed to build on Chelsea's "remarkable success story" after the club's takeover was officially sealed with rubber.
Andy Goram announced that he was diagnosed with incurable cancer. The former Scottish goalkeeper promised to "fight as before" after doctors told him he had about six months to live.
EFL chief executive Trevor Birch has warned that recent attacks on the pitch "cannot continue" next season. He also promised "tougher but more proportionate sanctions" for future criminals.
Robert Lewandowski has announced that he wants to wear a Bayern suit. "I don't want to play there anymore," said the striker. "Transfer is the best solution. I hope they will not stop me. "
Steve Cooper, Nottingham Forest lyrical words about the rise of the Championship leg. "It's a magical football club, and we reminded the world of it," Cooper said.
Camila Cabello has criticized Real Madrid and Liverpool fans for singing their songs during a pre-match World Cup match. The singer quickly tweeted, "My team and I worked tirelessly to bring the right vibes and give a good show." "Very rude, but whatever."
And Flamin 'Matildas' hot shot Caitlin Foord signed a new contract with Arsenal. "I completely fell in love and found myself again," Ford said. He does not know the fifth sense.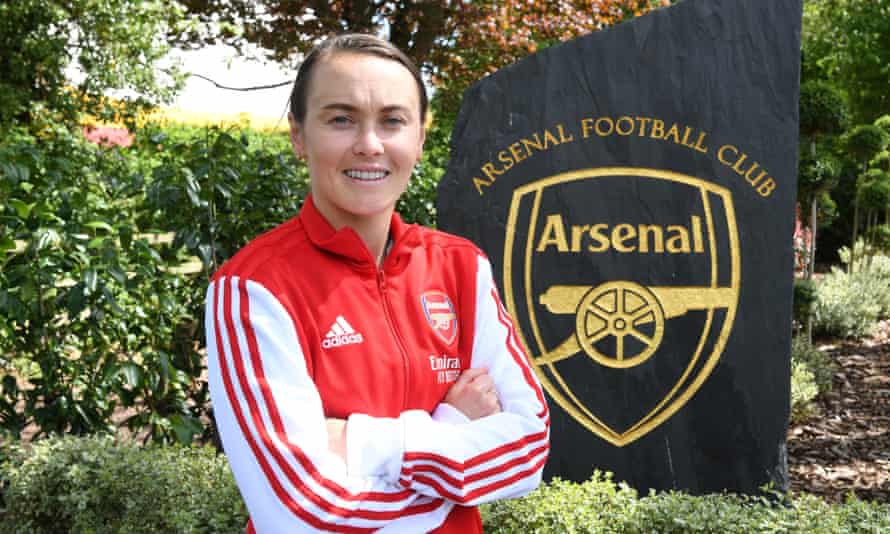 DO YOU STILL WANT MORE?
Former Arsenal suitor Ivan Gazidis talks to Donald McRae after helping Meeela finish her long-awaited Scudetto.
In the books, with the official Football League campaign, Ben Fisher offers not one, but two, but three teams of the season.
Nick Ames was at Wembley to ensure Nottingham Forest returned to the Premier League. This is for football romantics.
Barney Ronay has some interesting ideas about what makes Real Madrid ridiculously good at winning the Champions League.
And if that's your job … you can follow the Great Website on Big Social FaceSpace. Both INSTACHAT!