Toklas, 1 Surrey Street, London WC2R 2ND (020 2930 8592). Wine from £ 8- £ 16, main £ 17- £ 27, dessert £ 5- £ 9, 28 starting
Alice B. Toklas Cook Book, First published in 1954, many of its recipes contain instructions for making a hashish fudge. The confectionery, Toklas says, is easy to prepare, but she warns that it can encourage ecstatic laughter and grand ideas "on multiple planes at once." When the London restaurant named after him opened late last year, the owners, who are also the founders. Fridge Magazines and art fairs said they were inspired by Toclas, author and partner of Gertrude Stein. Together, Stan and Toclaus hosted many complex dinner parties in Paris in the presence of some of the greatest artists of the early 20th century. However, restaurant operators say the new venture will not use any of the book's recipes. So that is not cannabis fudge.
No worries Because instead, Toklas has their chips, which are capable of inspiring terribly grand ideas on multiple planes at once. Such as: "Blimey they are good" and "Why are they so good?" And "How do they make them better?" Halfway through the main course, shortly before ordering that second part, I bowled in the semi-open kitchen and badger safes mid-service for answers. I'm sure they were excited to see me.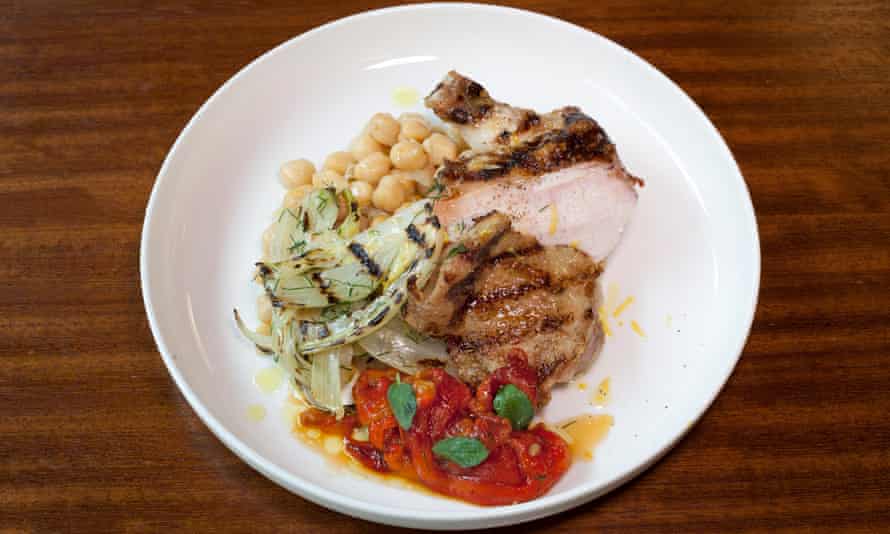 They use a version of Heston Blumenthal's triple-cook method. Potatoes are cut into thin chips (against the chunky shape preferred by Blumenthal), then steamed for 20 minutes (instead of boiled). They are cooled, roasted at 140C, cooled again, then finished at high temperatures. The result is truly the platonic ideal of a chip: golden, cracked, soft inside, but crisp. Oh so many dogs. And salty. And unlike anyone else, they never seem to starve. They spend £ 5 for a stacked bowl. I challenge them to eat, to beg for that price.
"Serves wonderful chips" risks sounding like a proverb with unconscious praise. It's not of any kind. Given the origins of its art world, you may be forgiven for fearing that there might be some ideological re-imagining of the concept of the Toklas Restaurant. True, this can be bypassed-but not unless you're a techie who knows what he's doing. It is flanked by the Waterloo Bridge down a quiet side street that flows along the northern bank of the Thames, and occupies a brutal building that was once a car park. Witness the use of carefully molded concrete. It could be a brother of the National Theater. I say praising. It is now a spacious utilitarian space of parquet flooring, with a feast of modern art, with banquets hanging in the shade of the til. It has the air of a well-heeled modernist canteen.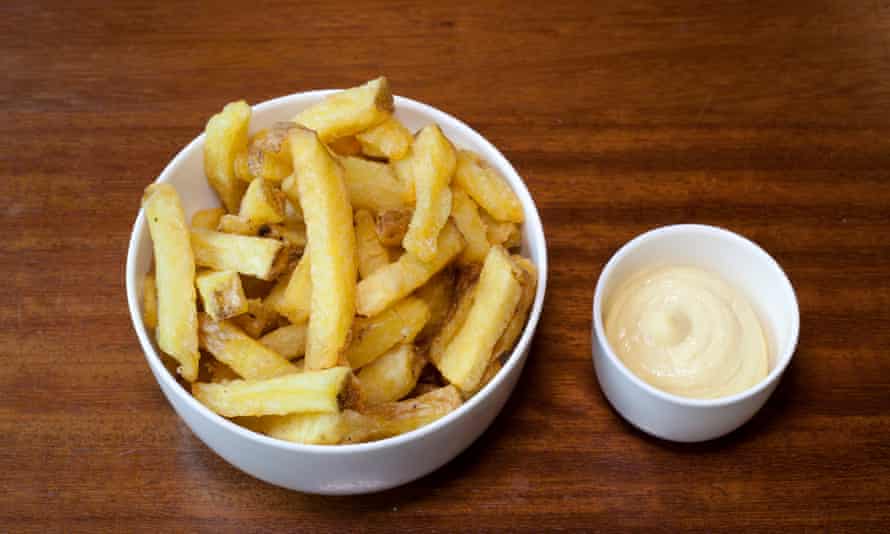 The menu, however, is just a set of excellent ingredients, presented for their best benefit, like those chips. No wheels have been rediscovered. No envelope has been pushed. There's no concept, out there, "Do you like to eat something?" You have just been well fed. I went twice. For the first time a friend had a quick snack: asparagus, roast chicken, some of them chips, pistachio ice cream and lemonade. As I was leaving, the manager pulled me over and told me that their new head chef had just started that day. If I were planning to write something, would I be able to bear it in mind? I told him not to say a word. I may not have noticed. The new head chef for the record is Yohei Furuhashi, who has spent time in River Caf र and Petersham Nursery on his CV. The virtue of this food fits with simplicity.
I returned a few days later, this time for dinner. I also booked under a pseudonym and everything. They were not surprised to see me again. We had a generous ribbon of healed trout, the color of an orange syrup, a thin slice of pickled cucumber, dotted with capers and olive oil so sharp it almost tickled the nose. There was more asparagus, a warm serving served with a wedge of butter mixed with the grated botarga salt hit. Toklas also has a very good bakery in the same building, from which came their thick crusted yeast, so that the butter is not wasted.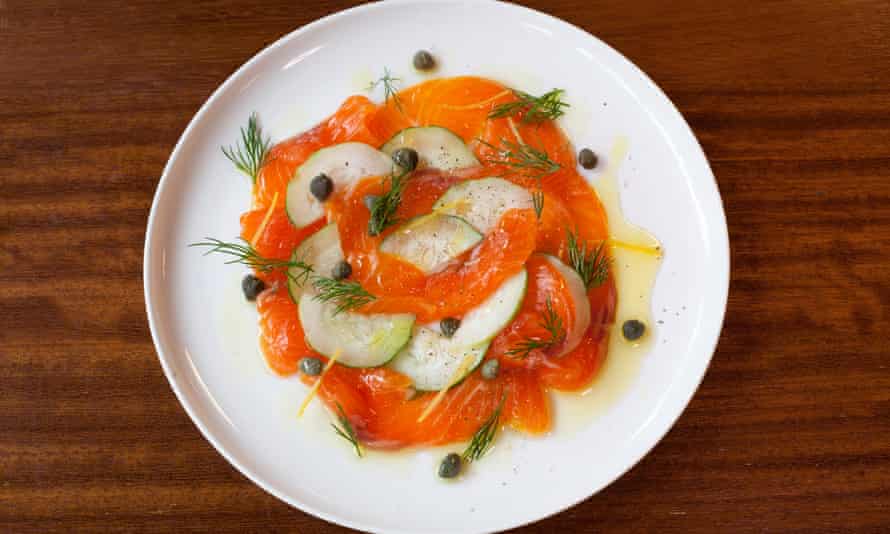 Pieces of grilled chicken were fed out of the bones, suggesting the bird had a little bit of life before the crispy, black and thick skin ended up here. It was accompanied by a bunch of gram, fried fennel and salsa rosa, buttered spice of pureed tomatoes and bell peppers. The monk's beard and the skin of the fat cherry tomato peeled off until the full-grilled installment of the freshly fried brill came. With that, like I said, we had a bowl of their chips. Or two
Nerdily, we discussed which personal chip was our favorite. I put forward the view that a perfect bowl is necessary for a combination of long strong fat and small broken, and only crisp-like pieces. It may have been around this point, properly lubricated with a few glasses of Fatoria San Lorenzo from Italian Marches, I decided it was a good idea to inquire about the kitchen in their chip method. I thank them for their patience. While standing on the pass, I also noticed that it was a kitchen with a nice collection of cookbooks on a high shelf. I feel confident in any kitchen.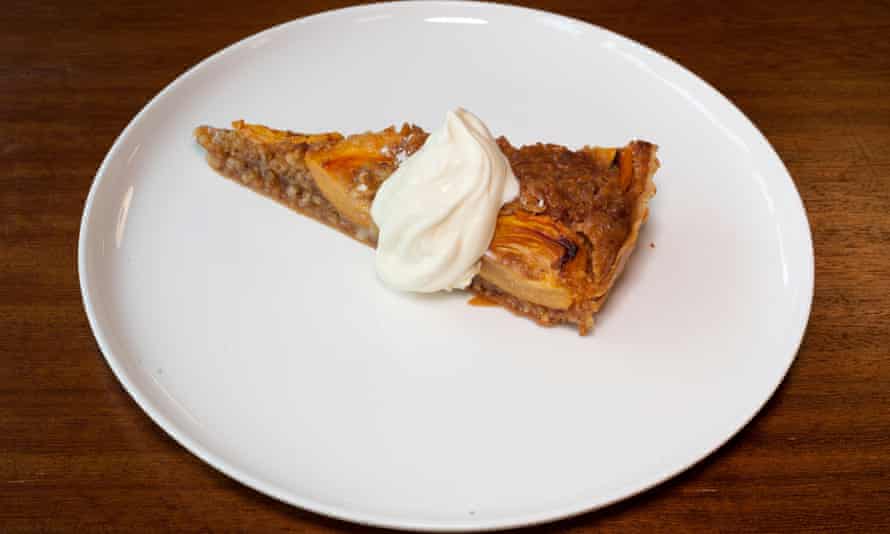 For the first time, we finished our lunch with those ice cubes: soft, creamy tones of pistachios; Eyes wide open zip and lemon flare. The second time, it was a dark mousse-like chocolate cake of night color, with cream fries, and a deep-fried almond tart, with a syrupy mess of kumquats. Then serve mint tea in finely refined Japanese ceramics. It would be nice if I could say now that food here is as cheap as chips, but those fantastic chips aren't exactly cheap, we know the rest of it won't be either. Still, it's not forced and it's very good. Also, unlike Alice's fudge, it's perfectly legal.
Piece of news
The 16-strong Tonkotsu Group of Ramen Restaurants, which has outposts in London, Brighton and Birmingham, is celebrating its 10th birthday. As part of the celebration, it has partnered with John Chantarasak of Anglothi to offer Thai curry tonkotsu. Dishes available at all locations from 8 to 30 June, enriched with their famous 18-hour pork broth, lardo and spicy Northern Thai curry paste. This includes thinly sliced ​​homemade noodles, braised pork belly, pickled mustard greens, spring onions, coriander, a lime wedge, a seasoned egg and crispy fried noodles (tonkotsu.co.uk).
Scottish chef Tony Singh is licking his street food operation Radge at the Bonnie & Wild Food Hall on the fourth floor of the St. James Quarter development in Edinburgh. Radge Chaat, which he started for the first time last year with his brother Lucky, has a complete vegetarian and vegetarian menu of Indian street food, including samosa chaat, pakora chaat and chicken tikka.tonysingh.co.uk).
Natural wine enthusiast Natalia Ribbe and chef Jackson Berg, who operates Barletta inside Margaret's Turner Contemporary Gallery, are starting a new venture in the Cliftonville area of ​​the city. The small wine bar will have 20 seats inside and 20 outside and, they say, will be inspired by Paris and the French south coast wine bars. The wine bar will open in July, followed by the restaurant in October.barletta.co.uk).
Email [email protected] or follow him on Twitter jayrayner1