My Four-year-old son, Oscar, Kovid is a child. Born in 2017, he was two and a half years old when the world went into lockdown. Like the rest of his generation, he has spent a significant part of his early years away from family, friends, classrooms and other aspects of public life.
At the beginning of the epidemic, like everyone else, we tried our best: we got Oscar out of the daycare at the small, home where he had been present for three months and sheltered in place. I set my career apart and made a pod with four other mothers. My husband and I took Oscar and his daughter to the park, crossing our fingers so they wouldn't get too close to the other kids.
We tried to compensate, but the challenge was to meet the social needs of our children and balance our adult responsibilities.
I was looking forward to returning to work – and our family needed an income – so when schools reopened for personal learning last September, we enrolled Oscars in our local preschool.
From the beginning, our son behaved as described by his teacher and administration.
He could not write his name. This was the first problem they brought to our attention. Her teacher told me she refused to hold a pencil in her hand, so she gave him a marker. Oscar took it and scratched his face and desk. The teacher showed me the photos she had taken from her phone, which she described as "documents."
I stood there, feeling a little overwhelmed by the performance. I wasn't sure what to do with this information. Oscar was by no means the child I described as obedient, but we did things and life in our home was happy and harmonious. He knew better than to draw on himself.
When they told me he wouldn't stand in line or sit at his desk, I thought, of course he wouldn't. He is four! Isn't it their job to teach him how to do these things?
And the day he waited in line for the bathroom, I was discouraged. "I'm surprised it hasn't happened before," I said. "My kid hates pants."
Difficulties persisted, and so we collaborated with eight weeks of practical interventions. Sticker charts, awards and convictions – none of these worked at the Oscars.
In the beginning, I wanted to chuck at all these gifts. He was a talkative, unusual boy. Maybe he didn't get enough attention in the room of 20 kids. When I asked him why he didn't just do what he asked, he told me it was very boring. He is less aroused, I thought
A few months later, we found a more accurate portrait of my son. According to one academic assessor, he wandered around the classroom, completely non-verbal, ignoring all redirects. The word used by the evaluator was "overwhelmed". He was sometimes destructive and disturbed the rest of the class. If an adult tries to redirect him, he becomes aggressive.
One week before the Thanksgiving break, Oscar's principal called an emergency meeting. About Zoom, she explained that the school lacked the resources to deal with her, and so they were reducing my son's schedule to five to two hours, starting the next day.
It was a necessary step for the school, but it was not the right intervention for our family – and it had a detrimental effect on the Oscars.
As her hours wore on, it was a physical struggle to get her to the building every morning. At the end of his brief day, a different cute professional would quietly hand my son over to me, and he cried all the way home silently to himself.
At home, my first laughing baby got upset. Generally kind and protective, he began to beat his baby sister. Although he had taken potty training about a year ago, he was getting wet himself. He started chewing on his toys and clothes. He repeats weird phrases like "I like you but I don't like you" or "It's red but it's not red". He said "I don't know what's going on" and "I love you, Mom" ​​at least a hundred times a day.
After several evaluations, our bright and sensitive child was diagnosed with unspecified anxiety and ADHD, as well as the opposite abnormal disorder, a stigmatized and still suspicious diagnosis, especially for a child as young as my son. Our school district's preschool education committee – administrators, teachers and social workers from the district who have never met Oscar – says he is in a small medical group setting that supports his social and emotional development.
According to the committee responsible for finding him, the public was filled with options.
I was alone.
---
MMy husband and I are not rich, but we do not struggle financially like my parents. We are both very educated and I have many advanced degrees including my master's degree in early childhood education. I worked for three years as an elementary school teacher, teaching children art and creative writing. Prior to that, I worked as a research assistant studying the Touchpoint method, a vocational course focused on understanding the development of children under the age of three.
And yet.
My resources and experience have also made it extremely difficult to navigate the special education system. Every teacher conference, every assessment my son endured, lowered my confidence until I fully doubted myself and my core beliefs. I felt incapable of caring for my child.
In February, the White House released a fact sheet reminding schools of their responsibility to provide appropriate assessments and services to students with disabilities regardless of the challenges they face as a result of the epidemic. But children with special needs are left without the services of the law.
I learned from other parents that Oscar is legally entitled to services, but the district told me that this year they are unlikely to get my child a setting, and I suggested that he enroll in a karate class "to meet his social and emotional needs." .
I had to take matters into my own hands, so I created Excel documents for every public and private event within a 40-mile radius and emailed each one to see if they had room. I emphasized that the district had Oscar evaluated by an occupational therapist who found that in addition to his diagnosis, he had a sensory processing disorder and good motor delay.
I have also paid thousands of dollars to a private evaluator to give me a more accurate diagnosis. She confirmed early diagnosis of ADHD and anxiety. She also diagnosed him with social behavioral communication disorder, a persistent difficulty with verbal and non-verbal communication in unexplained social situations with low cognitive ability. SPCD is a feature of autism, but she was not found to be autistic, nor did the psychiatrist diagnose her as having ODD, but she agreed with my intuition that her disregard was a response to her anxiety.
I did all this at 4.30 in the morning when one of my kids called me for the first time, in the evening after the kids sleeping routine, and sometimes at midnight.
I am feeling lonely even with the help of my husband.
---
I I remember a story I heard when I was a kid, about a mother sticking her children in a car seat and launching a family car into a water grave. Accurate details are not important, as many similar fears exist. They capture our imagination because the idea of ​​a mother doing such a foolish thing is frightening.
Until recently, I also found such actions completely incomprehensible. And then I lived in the last year of my life, and on some level it made sense. I have seen how a mother struggling with her mental health can break down under the pressure of society's message that no one else can take care of her children, and that no one but them can keep them safe.
For nine months, I dedicated my life to caring for my special needs son. Instead of earning an income or maintaining a career or cleaning the house or taking care of my daughter or contacting my husband or taking care of myself, I fought for the care he needed.
I felt so anxious, hopeless, and scared that I committed suicide.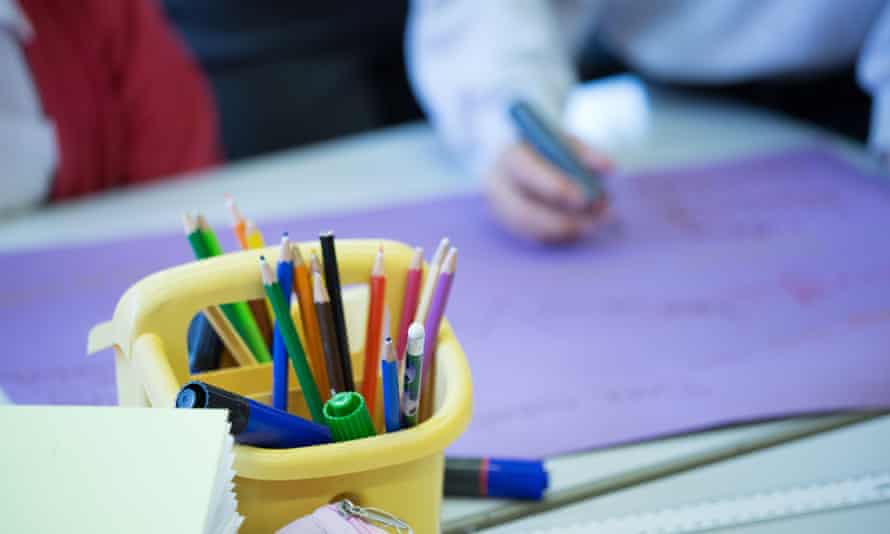 The impact of the lockout is not fully known, but researchers may predict that measures taken to prevent the spread of the virus will create some risk factors (financial insecurity, parental depression) while depriving children of protective factors (relationships with friends and family, attachment to them). Community). Children at risk of developmental delays and variations are more likely to be negatively affected.
It wasn't until I talked to other parents and teachers that I realized the Oscars were unusual. A second-grade teacher I spoke to for an article on Teacher Burnout described her class as "ferral." She said that at the beginning of the year, they were all biting each other. "Forget teaching," she said. Halfway through the school year, "We're still learning the basics: how to sit, listen and ask questions."
In March, my husband and I went on a public treatment program from the district list. It was like no other classroom I've ever been to. There was no sign of learning. There were no books. No art No toys. It looked more like a kennel than a kindergarten.
These facilities are the most restrictive environment, and are designed for children with severe disabilities. Her group of friends would be especially children with learning disabilities. They are incompetent for a high-spoken, high-energy kid like my son.
For better or for worse, there was no room.
---
W.We stopped sending him to school, Oscar's behavior changed immediately. He stopped chewing and licked himself and hit his sister. As long as he is in my care, he is as agreeable and disciplined as you would expect from a four year old child.
Of course, she needs to learn how to be around other children and adults, and away from her mother. Teaching him how to be a part of the world without me is something I can't do.
So, after months of waiting, my husband and I decided to enroll in a private school for children with special needs. One venue available at an event within a 40-minute range was Oscar Paradise: 200 acres of untouched jungle, biodynamic gardens and bubbling streams where my son would swim home boats, climb apple trees and bake bread.
The cost of the program is about 70,000 per year, which is more than 80% of our family income. We have hired a lawyer and plan to sue the district for compensation – we are hopeful we will win.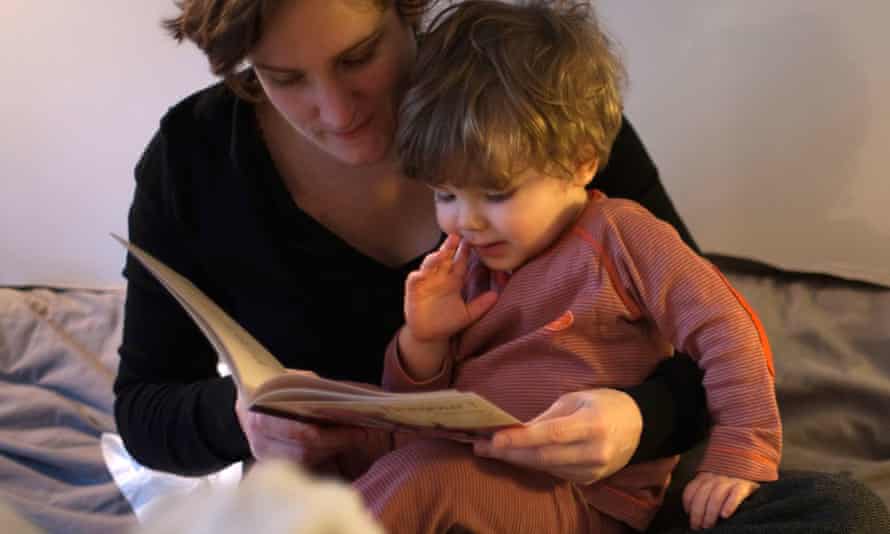 Aside from talking to his new friends and learning to sit on his lower back in anticipation of lunch, he has been asked a few more questions. For kids like Oscar, it's in considerable demand. Even in a small classroom, Oscar gets a lot of attention. He struggles to get along with the group and get guidance from adults. He is impulsive, and running away is a concern – meaning when he's feeling bored, anxious or scared, he'll just run away – so they hire him one by one (this accommodation represents $ 30,000 of his tuition bill).
On the second day of their schooling, they celebrated Dandelion, the first day of spring when the cows were taken out of the barn. Oscar was on his way to the pasture because he wanted to go back inside. Hold for most of his life, he is just learning to play and become himself in a completely new and unfamiliar world.
Aside from the cost of the program, there is a lot of pain and trauma. He has begun to open up about his experiences at the old school, and some of the information I have received has added to my anger at our local school district. She told her new teacher that she went to a different school but "this was not the right school for me, because I can't spell my name." Hearing this really broke my heart.
There is also happiness. We are now part of a new community dedicated to supporting children like Oscar, as well as their families. On school days there are fewer meals, and he participates more. In the morning drop-off he looks calmer and more confident and when I wake him up, which makes me feel much calmer and more confident.
Except for the price tag, I'm finally free of the heavy burden of doing it all myself – but it shouldn't be.