'F.Ifty feet, Danny! Lucy screams as she reaches the top of the Big One, Britain's tallest rollercoaster. "One hundred feet … one hundred and fifty feet … two …" she continues. "Well, I understand; we're high," I reply. "Oh my God, oh my God, oh my God! Come on!" We scream when our car reaches the top of the track and falls to the earth at 70 miles per hour.
I came with a friend to try to please myself in the middle of Blackpool Pleasure. Fear is just as good for mental health as it is for Mindfulness. I also hope that exposing myself to intense fear will help me cope with my terror of public speaking. As we get out of the ride, everything looks a little sharper, the colors look brighter and the sounds are crystal clear – rollercoaster Jane.
"One of my best friends is a yoga instructor and highly trained in meditation," says Margie Kerr, author of Scream: Chilling Adventures in the Science of Fear, from Denver, Colorado. "And we joke around, because we're trying to get to the same state through two different routes. She's focused and I'm scared of myself. And resources need to be concentrated to survive, so we will reject all that internal dialogue and be here. That moment. "
Kerr is a sociologist and his book is a science fiction account that explores fear and why people follow it. In it, she rides an extreme rollercoaster, brave supercharged "scary houses" (tours with scary themes where artists are used to intimidate visitors), spends the night in abandoned prisons and adventures Edwick in the CN Tower, the tallest skyscraper in North America.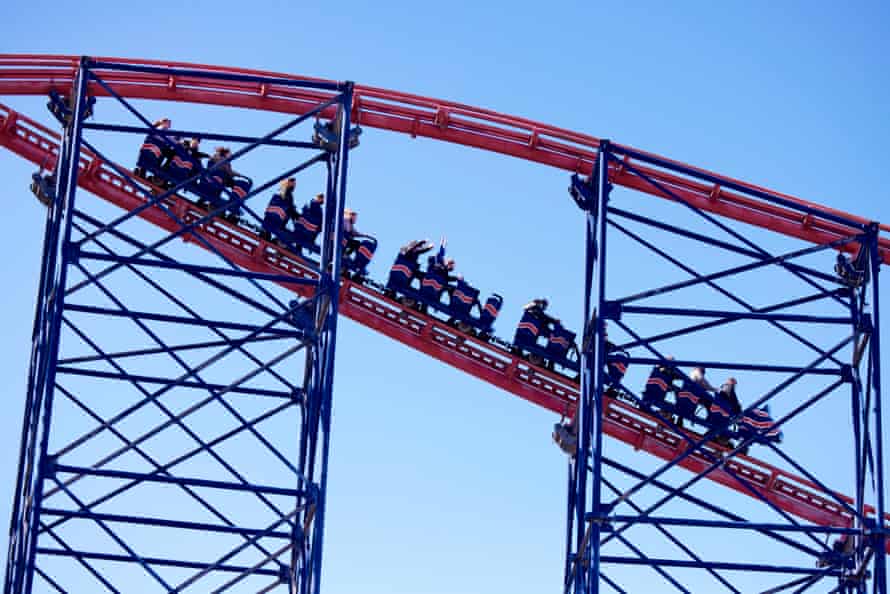 "I grew up being a fan of horror movies and haunted houses and looking for some thrills," says Kerr. "I think it interested me in the beginning. And then trying to understand: Why do people like to do scary things? Why do I like to do scary things?"
Ok "Oh, so many reasons," Kerr says. "There's a physical high, there's a natural high. People all talk about endorphins, adrenaline and changes in the body when our sympathetic nervous system increases its activity and releases all these different hormones and neurochemicals that can make us feel strong and powerful in the right context."
These benefits explain why certain treatments try to get people out of their comfort zone by exposing them to things that scare them. Exposure therapy is a psychological treatment that helps patients cope with the fears of being ignored in a safe environment. Kerr is working to make such treatments more enjoyable to reduce dropout rates, which she says could be up to 50%.
Some therapies take place in virtual-reality environments, such as hostile passengers staring at patients in crowded train absurd costumes. "They are not told to try to calm down. They are told to shout, to laugh. We start there and then work on a subway car full of people. The idea is that, once you have a fun, scary experience, people should not be relatively scary. Kerr says.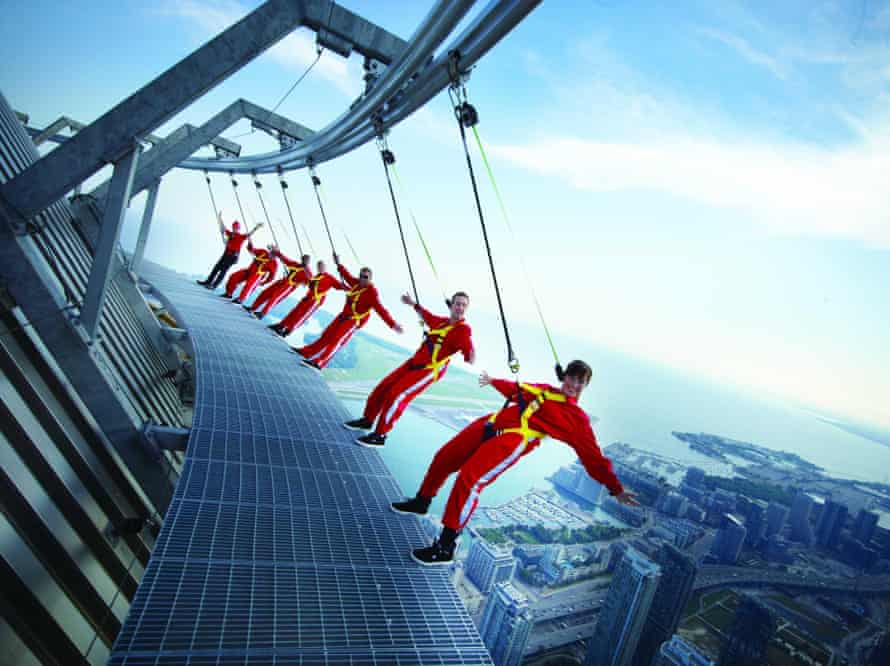 Context is important, because fear and excitement share similar physical footprints; The only difference is how we frame experiences in our minds. Facing a ravenous grizzly bear and rolling on a rollercoaster will produce the same chemicals, but they are very different emotional experiences.
As long as you get the dose of your fear in the right setting, you can take advantage of it. "These very intense emotional experiences can bring people closer together, especially if there is already a positive bond between people in the group; it can strengthen. And when we do a lot of emotional work we make really strong memories, because we want to remember things that bring us It hurts or makes us feel good. "
Kerr thinks that old, daily fears – health worries, bill worries, making social wrong passes – could explain why we look for more threats in your face: "I wonder if we ever really Wants That intense danger, because it is satisfying, in a way, to experience fear – to experience all that intensity and then relief. So, happiness comes when it ends. There is a feeling: 'The threat is over, I can rest.'
The sympathetic nervous system handles the fight or flight response we experience during a threatening encounter, and the parasympathetic nervous system is responsible for the relief and sense of presence we feel after this.
When Kerr dared Edgewalk, she returned to the edge of the 553-meter-tall building and her harness in the sky over Toronto. She "felt her body in a completely new way" and was overwhelmed with fear. But that day is now a happy "keystone" memory for him – one that he can draw in times of stress. "I think about that moment and it inspires me. I think it taps into some kind of physical memory, remembering where I can do it. And I like to remember that. I want everyone to know so much to empower them. Memory may be found. "
Inspired by Kerr's bravery, I try to do as many scary things as possible in the weeks following our conversation. Unfortunately, there is not enough research on how many times Kerr should experience intense fear in order to reap the benefits of speaking, but I recommend you to do something scary at least once in your life. It can make you feel terribly good.
Rollercoasters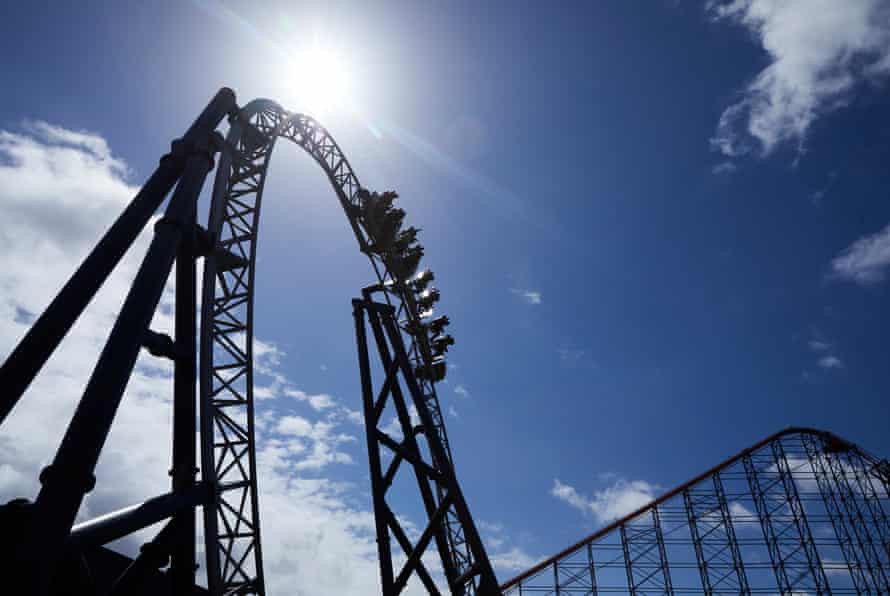 The UK's tallest roller coaster arouses my interest, but ultimately makes me dissatisfied. Feelings of surprise and danger are more likely to produce Kerr's "Feargood Factor" – and there's a distinct ride between pleasures that suits him. Like icon twists, turns, loops and rolls drunk gymnasts – it's awesome and awesome.
My experience ends with a bad start. Two staff members managed to convince me that my harness was unsafe. One of them struggles to clip me, but it doesn't matter – his coworker is coming to sort it out. He turns and barely touches the harness. "It's a writ," he says, blinking – and we're out.
All the blood leaves my face like Lucy and I get off the platform. "I'm going to die!" I say feeling slippery in my chair. I screamed and screamed and screamed, which made Lucy laugh and laugh and laugh. It is the rule of sod that the soundtrack of my death is crazy laughter. Of course I don't die, and when it's all over I feel calm. But I think a cup of tea has the same effect.
Fear factor 5/5
The path of terror
People pay a lot of money to keep strangers in the dark, usually in labyrinthine corridors, where actors re-enact famous scenes from horror movies.
I choose Pasaje del Terrer, even in the middle of pleasure. Online critics promise great acting and great scary, so I feel anxious as Lucy and I enter the tandem on a dark path. To help me overcome my fears, Lucy chooses me to lead our group.
Maybe the artists' time is off, or the lack of real danger is taking a bite out of everything, but I'm completely immobile. Still, the women behind me got what they paid for: chills, thrills, adrenaline and screams, hugs and kisses at the end, of course when their parasympathetic nervous systems were rewarding their bravery with loving chemicals.
Fear factor 2/5
Midnight in the woods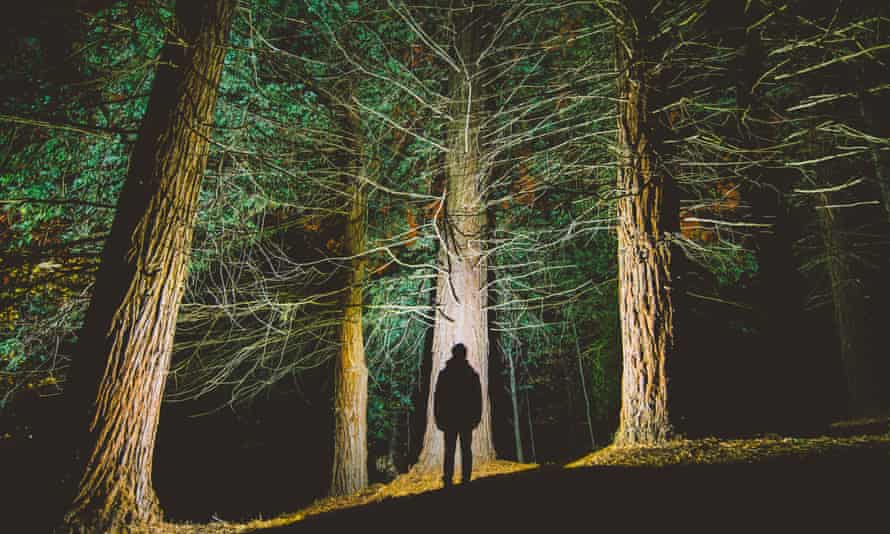 Author John York claims that every story, scary or otherwise, can be reduced to a jungle trip after dark – so I'll just twist it. Walking through a Pennine Edge piece of wood in the middle of my midnight, I decide to sit on the trunk of a fallen tree and watch a scary movie on my phone. At that moment, I did not lose sight of the fact that I was the scariest thing in the forest.
After the movie, when I get out of the bush, I swear I see my face in the dark. My sympathetic nervous system is firing on all the cylinders when I finally get it to the quiet suburban Cul-de-sac.
Fear factor 3/5
Ascent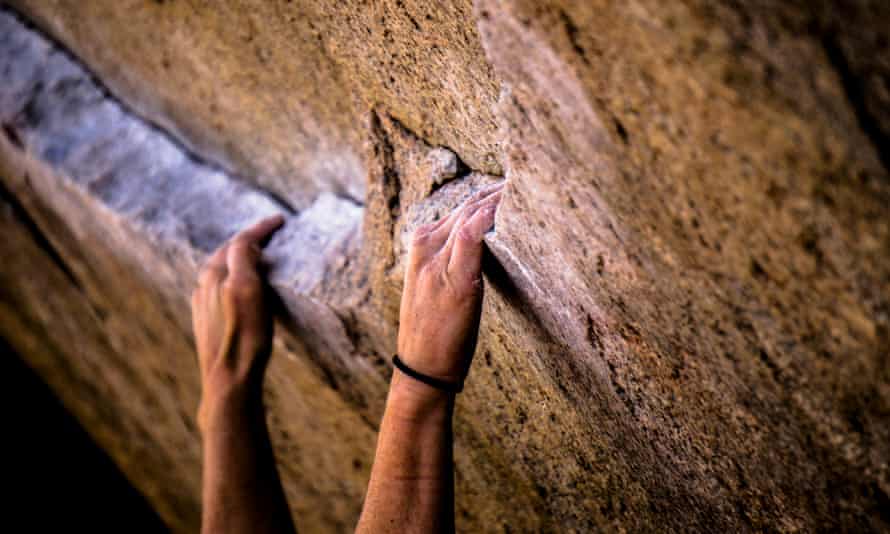 Arohan holds two major fear boxes for me: the fear of heights and the fear of falling.
It was a wet and foggy Saturday morning when I bouldered over the Indian head in Saddleworth, Greater Manchester, looking like a Native American chief. When I reach the rocks, I am completely tired. I have zero climbing experience, but the cliffs are about 4.5 meters (15 feet) high, so I don't need a climbing rope, harness or carabiner.
However, when I get to the halfway point of the rock-head I have chosen, I begin to doubt whether it is true or not. My legs and hands are worn out and I'm not confident enough to get down. So, I have two options: fall to the ground or stick to the rescue.
I choose first and press my torso against the rock face as hard as I can, to create as much friction as possible I slide down and land firmly, but safely, my leg, my groin is injured. A small price to pay, because, if I had stepped back a little, I would have fallen down the boulder town behind me.
I didn't feel any benefit here, just scared and stupid. If I were you, I would find a climbing wall and a trainer.
Fear factor 5/5
Abandoned building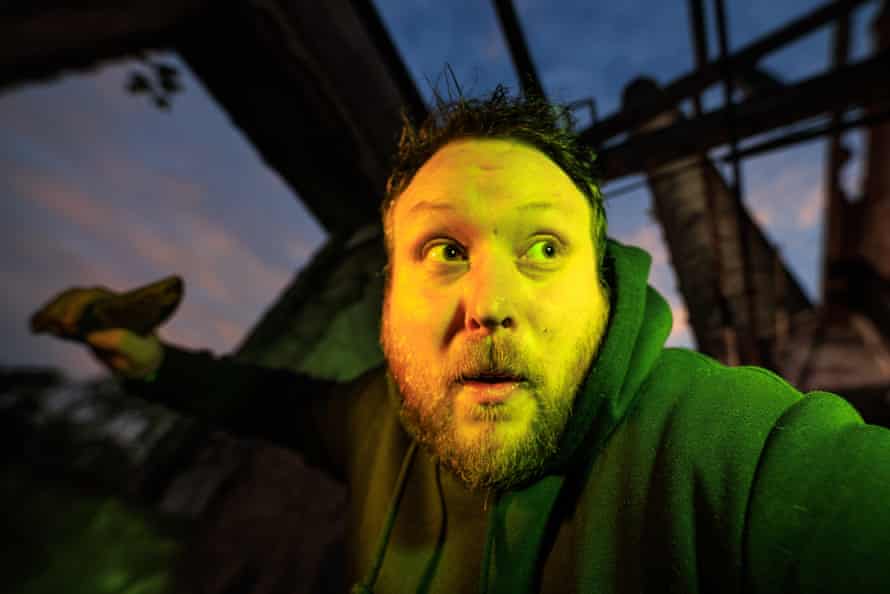 There is a burnt, abandoned mill at the foot of the bridle that runs alongside my house. It has a haunting Victorian quality, especially at night.
I'm not afraid of ghosts, mainly because they don't exist – but even if they do, there's nothing to be afraid of. They can't touch you, stop hurting you. The worst thing they can do is to shock you and question your conscience. Being a ghost must be the worst form of the afterlife. In the old houses ghosts can only be seen at night and their anger frightens foolish people.
Still, the dark and Victorian architecture makes me feel like someone is watching us. My brother and I enter the mill through a rotten wooden door and move steadily in a flashlight around rusty, broken strings and displaced flags. Inside is a load of graffiti, "So we're not the only ones coming," I say as I tap on my shoulder. That's a bit of a bat, but it doesn't stop me from running away from the mill as a colony of scarecrows. Still, when we get it back on track, I'm humming.
Fear factor 4/5
Published by Daniel Lovell's book, Down and Out: Surviving the Homelessness Crisis, Wildfire (£ 18.99). Of Support parents and supervisors, order your copy here guardianbookshop.com. Delivery may be charged