WDoes sports success look like a hat? Sometimes the answer seems so appealing and simple – no doubt he has to cross the line first, score the most points and stand on the top of the podium. At other times, such a view seems naive, deceptive, deceptive. Reading the Whyte Review is one such time. Anna Whyte's cold-blooded report on gymnastics forces us to question the purpose of elite sports and whether there is room for values ​​and ethical standards in high-performance environments. It urges all of us who take part in sports to take responsibility for the path that leads to this point. The report also contains expressions that resonate badly with other parts of the sports world.
For more than a decade, Whyte has argued that "success" for a significant portion of the elite gymnastics community is linked to persistent, systematic human suffering through widespread physical, emotional, and mental violence, often affecting children under the age of 12, mostly women. announced. . It's easy to point fingers at individuals, but the scale of it requires us to think more broadly. How can a piece of shiny metal include long-term human damage that can last a lifetime on a regular basis? What environments, what cultures and leaders support a value system in which an inanimate object is worth harming a child?
There are many people who are part of the ecosystem that provides this. Our Olympic and Paralympic venues boast a perfect, stone-free approach to success, defending marginal gains to ensure that no performance factor is overlooked. All of this makes it difficult to accept that the lack of seriousness around well-being is deliberately something else.
This is not a superficial issue, its roots are deep, and the solution should be at least as deep. The practices discovered by Whyte have evolved over the decades and require sustained cultural change long after the media movement. From the government, the UK Sport, national governments and clubs to coaches, parents and volunteers, it is important that not everyone is involved in sports on the surface. It is not enough to change policies, processes and rules – we must change the way we think, behave and believe. This cannot be achieved in a few seminars or policy statements.
Before developing different values ​​and ethical standards, we need to understand what exists. What was the motivation, what were the incentives, what was the main thing? Only then can we begin to reshape the system and redefine what will be recognized, rewarded, and prioritized. Change does not happen in good faith: it takes place through consistent leadership that addresses a less visible but critical level of culture, the "way things are done," the unspoken rules that everyone knows. These do not change easily.
Before looking at individual coaches, we need to consider how those coaches learned to train, how they were managed and developed, and how their performance was reviewed and measured. Did it matter how they went to get good results, or did they just have to give these results? Before looking at certain leaders, we need to understand how they are promoted through sports, how and why they are responsible, and how their behavior is perceived and often praised. Before looking at the role of British Sport in nurturing, encouraging and systematizing the focus on short-term outcomes over long-term well-being, we need to consider what values, standards and measures their political masters adhere to.
As White asks, "How many sports scandals will there be before the government of today recognizes the need for more action to protect children involved in sports?" despite research, the role that sport can play in public education from primary to secondary school is not consistently assessed and deliberately unaware of; and a triumphalist, insignificant story that is fundamentally around national sports as a source of preference over other countries. Sport is one of the best tools needed to explore human potential and manage important qualities such as broader character development, personal endurance and teamwork, creativity and honesty. But these were not the values ​​exposed by Whyte. On the contrary, he discovered how human ability to create suffering in undetectable, normalized ways has become central.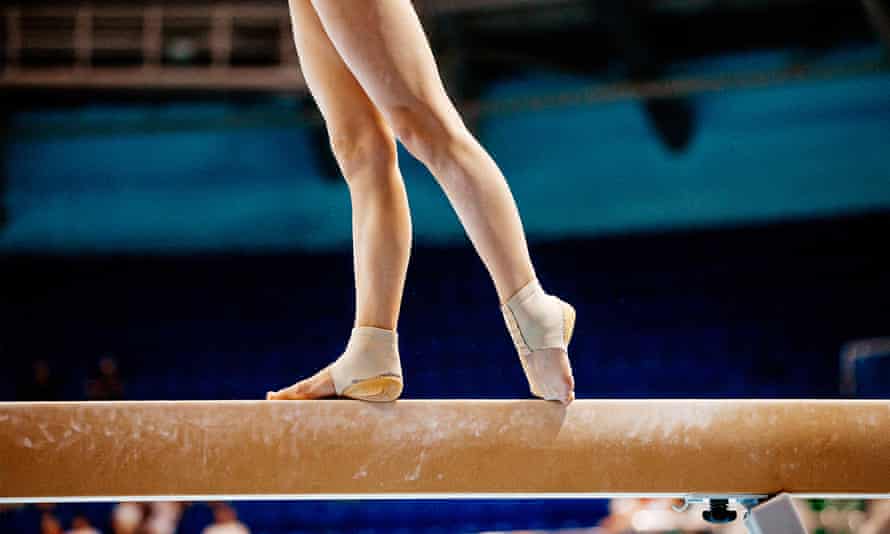 Like a number of medals on the table, our narrow, short-term, inhumane vision of success is repeated at every step: it encourages government ministers to restore "British pride" and rise rapidly every four years. key dimensions and recruitment and dismissal of coaches and performance directors. The old-fashioned story of winning at any cost is still engraved in other sports and the wider community and is hidden in playgrounds, Hollywood movies and meeting rooms. This macho of victory, the ego-based etho, reinforces the narrow-minded but easy-to-follow logic that if you are not ready for it, you will lose. And the dangerous exception, widely cited in the report, is "you don't understand gymnastics, that's how it should be."
Our sensitivity to dual thinking makes us think that if we are not determined to do "what is necessary" to win, then we must automatically belong to the barmy brigade, which wants to give medals to everyone who comes. I believe that there is a large area between these two positions that we rarely consider. If we focus our ambitions on exploring different ways to succeed, who knows what else might be possible: longer athletic careers, better inspiring stories, engaging more people of all ages in sports at all levels, wider social impact, and who knows and medals.
Sport, ironically, is guilty of more stable thinking than a performance mindset that explores ways to make things better. After demonstrating that we can win without prioritizing welfare, we convinced ourselves that this was the only way, one of the inevitable costs, part of the "toughness" required to reach the top. (Similarly, after proving that we can win large numbers of Olympic gold medals without improving mass participation rates, leaders have proven that this is the only way, rather than worrying about winning gold medals. A way to really support participation.)
To create a vivid picture of what success can look like, there must be time to devote our collective energy to high-performance sports. We need new measures based on quality indicators, not quantitative ones. Just as we give a medal that is part of a story of personal development and well-being, we should not give the same value to a medal that is accompanied by the experience of abuse. We should not limit the value of the sport to those that fit the league table or the number of medals. Human opportunity does not come in neat boxes.
Whyte's review encourages us to be more assertive in our pursuit of excellence, to expand our criteria for success, and to think about the quality of the human experience behind each medal. It is difficult to build a stronger, more comprehensive system based on values ​​that will not be spoiled in the long run, that will not embarrass us for reducing the size of human experience, and that will not deter us from discovering potential: we can and must do better.
Cath Bishop is an Olympic rower, former diplomat and author. He is a consultant for the Real Athlete Project