Image Mittal doesn't believe in taking a weekend break like other content makers with a deadline of Monday morning. He is busy instructing his staff and sorting out the paperwork between our calls. In the last few days, you have seen the actor-producer describe her battle with breast cancer through a series of Instagram posts, aimed at raising awareness and helping affected women deal with their condition.
But behind the inspiring story of his recovery lies a story of emotion and pain. And, of course, grit of teeth. But above all, it is the story of an ordinary man who, with some extraordinary will, is determined to regain normalcy. "It's not cancer, it's a war of the mind."
Image Mittal has recently undergone breast cancer surgery. (Photo: Image / Instagram)
'I'm a fitness textbook, I still have it'
My diagnosis was a coincidence. I pulled a chest muscle while working out in the gym and was advised to have an MRI scan to understand the nature of the muscle tension. That's when they found a tumor in my other breast and insisted I have a biopsy to be sure. I was in two minds because there was no pain, no other symptoms and I had never felt fit in my life. I ruled out the possibility because by then I had ticked all the boxes, breastfed my babies, done my regular tests on time, got to bed and woke up on time, ate right, and never missed a gym. I had no family history of cancer.
Best of Express Premium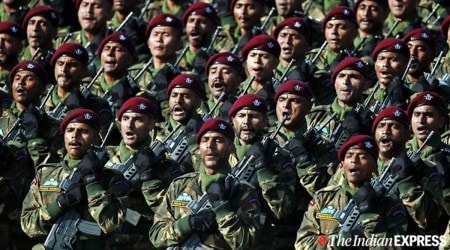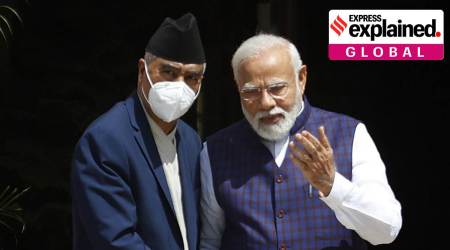 Ironically, I had organized a webinar on breast cancer a fortnight before the diagnosis was made and was well aware of the changes in the self-examination protocol or breast. I had nothing. Still, out of professional respect for the doctor, I did a biopsy.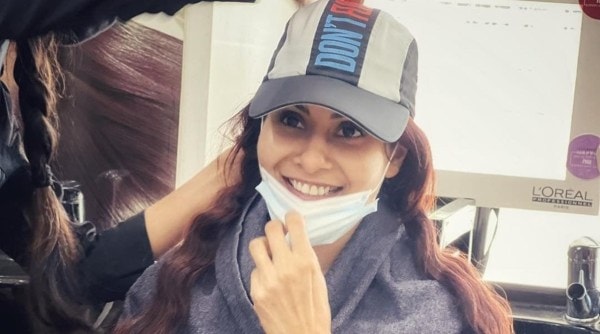 Chhabi is documenting her cancer recovery journey on her social network. (Source: Image Mittal / Instagram)
So, when it came to results, it was incredible, but I didn't panic. I am built in this way, I am calm in times of crisis but I will be worried about seeing the smallest distortion in the lives of my children. I took a day to process the information, and told my husband, mother and some people close to me. As it is Stage II, Grade I, I was advised to have surgery immediately. Based on the histopathology report, the surgeon gave me fifteen days to prepare as chemotherapy could be avoided and my cancer was progressing slowly. I fulfilled all my commitments within that time and I read my condition to prepare myself and be informed. As long as I was at the operating table, I believed that I could get cancer out of my body. I remembered the surgeon at OT telling me to rest, to which I replied, "I'm going to sleep, are you comfortable enough?" And everyone laughed.
Extreme pain
My surgery lasted seven hours because there were so many procedures to remove the deep roots and they had to remove a part of my muscle. Then I was recommended 20 sessions of radiotherapy in six weeks. Immediately after the operation, I had severe pain in my arms and chest. My movement was restricted, making it very difficult for me to sleep or be dragged to the bathroom. Also, I had a drainage bag attached to me and I could go home with that contraception but I chose to stay in the hospital with him for seven days. I was attached to the IV lines and the repeated clotting, flushing and finding of new veins for fresh canal was so intensely painful that I screamed loudly. My limbs were swollen and tender, causing more pain.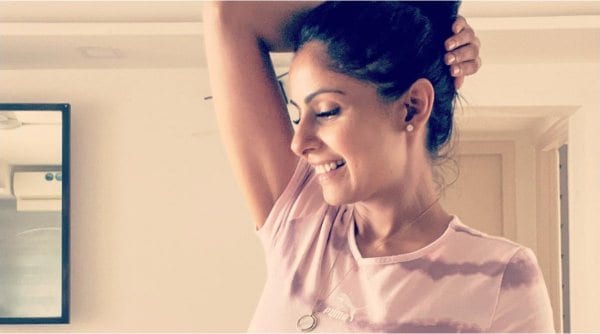 Image Mittal shared a new update about her cancer treatment (Photo: Instagram / Image Mittal)
Physiotherapy is important after any surgical procedure and in my case, it was important to do it regularly in the first few days so that my affected muscles and tendons not only heal faster but also regain their old gait and flexibility. A portion of my muscle was pulled out, this portion was "telling" the nerve to respond. This stage was very painful for me because I had to do it two or three times a day but I was determined to move my body as before.
The long journey is called radiotherapy
This therapy directs high-energy rays such as X-rays or protons to kill the remaining cancer cells around the operated area. Everyone responds differently to radiotherapy and I was told to notice any swelling or discoloration of the breasts. There was no burning sensation but I felt tired. I felt swelling and tenderness. The radiologist told me to wear fit and my body felt very tired. I was confused about what to wear. My regular undergarments don't fit and I had to find some big tops that would effectively cover my chest area and prevent associated damage. I used to get swollen in the days when I went to the shooting and in the evening I would take an ice pack and a dolo.
The worst part about radiation is that you hold your breath to make sure your heart and lungs are not affected. The moment I let out my breath, the device would feel it and stop. So, I learned to hold my breath for 10 to 32 seconds. The radiation usually lasts 10 to 15 minutes but shorter breath-hold means the process is longer. I created my own calculation process by measuring "Mississippi 1, Mississippi 2 …", I always took someone with me during these sessions to keep my rhythm. And in one of these sessions, my actress-friend Pooja Gore suggested changing my song to "Mrs. Hippie 1". We had a good laugh and the session was tolerable.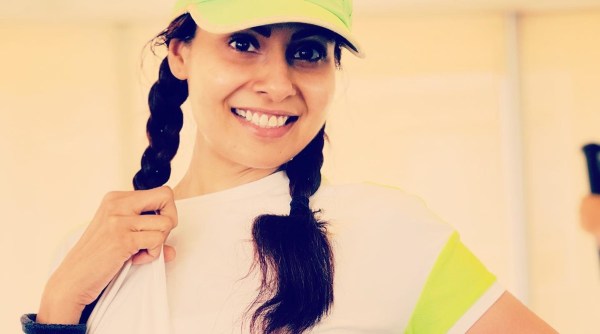 Image reveals about her recovery (Source: Image Mittal / Instagram)
During these sessions I noticed that some of the survivors marked themselves with tattoos, indicating the position of the alignment in the body position. I want to tell everyone that you should ask your doctor for options. I had marker stickers to indicate my status. You don't need a tattoo.
How I found my familiar moorings
I returned to the office within seven days of being discharged. Returning to the acquaintance helped me to get back to normal even before I knew it. Immersing myself in the work, I learned to refocus. But all this time I listen to my body and rest in between. I never pushed myself. In fact, the sooner we get back to the life we ​​knew, the better for the treatment and your willpower.
I am very much indebted to my mother, who came from Delhi to manage the front of the house, and my husband, Mohit, who left me with not even a minute during my seven-day stay in the hospital. He also set up my laptop so that I could separate myself from all the pain. Even though my son was young, my nine-year-old daughter took care of it. I told him that they would cut me smaller than they would cut me out of my stomach. And I'll be back home shortly. So I stayed in the hospital for seven days because I did not want my children to see me hurt or hear me scream. Of course, there were friends of mine who always took me home cooked food to the hospital.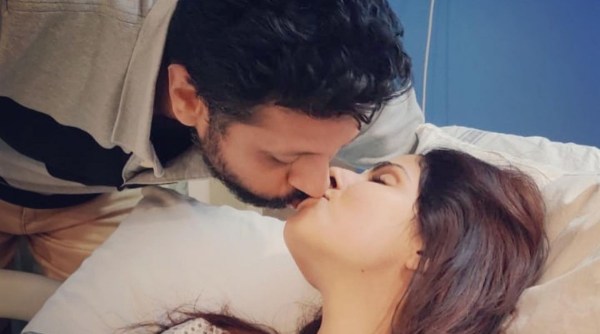 Image Mittal wrote a note for her husband Mohit Hussain. (Photo: Image Mittal / Instagram)
My activities now
I'm not 100 percent fit yet. But I went back to exercise. I am now allowed to lift 5 kg and I was a heavy lifter. I go for regular walks in the morning and evening. I can't do calisthenics, push-ups and pull-ups for a while. It took me three years to master the pull-ups after my son was born. It will take time to get there, definitely more than six months. But i'm fine
How did I prepare my mind?
I told myself I could avoid cancer, I just had to get rid of the side effects. I express my gratitude to the universe and count my blessings that I have found the reason to check myself at the right time, that I can keep my breasts and have survived chemotherapy. Most cancers are cured but the journey to recovery is entirely up to you, not the doctor or the disease. I always give positive vibes to my body, after three months, I will not even remember the pain I suffered. I remember the doctors asking me how much pain I could take. I told them that if I kept it in my mind I could dance with pain.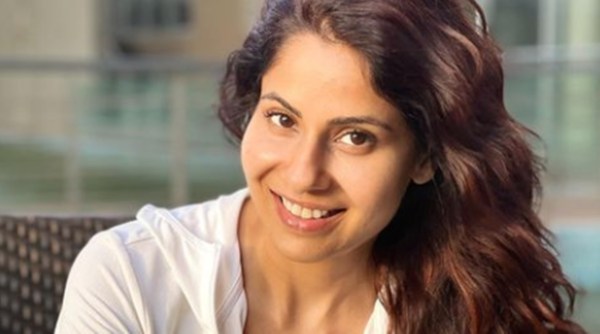 Image Mittal informs her fans and followers that she can "finally move" [her] Enough hands to swim. "(Photo: Instagram / @chhavihussein)My jokes about cancer are outrageous and people think I'm suppressing my trauma but the fact is that they are the plant that copes with me.
I have encouraged my fellow survivors but never been in a support group. I express my own positivity to be good. Just because someone has a long, complicated walk because of a different stage or grade of mastectomy or cancer doesn't mean I have to repeat their condition. Your cancer journey is your own, so don't be influenced by what happened to others. Instead, focus on your well-being, follow your doctor's advice, and keep yourself informed of your condition. Always remember that faith is like drinking water, it can only go into the stomach. And last but not least, the headline made you read this article. Remember, I didn't have obvious symptoms.