Note Dublin, 26 Fenian Street, Dublin D02 FX09. Lunch and small plates € 4- € 13, large plates 17- € 32, desserts 7- € 9, wine from 30
One of my favorite things about going to restaurants is the opportunity to choose the ingredients: not just the location or the time you visit, but the things you eat when you get there. Early in my search to find a place in Dublin that captures what's going on there right now, to surf the butter-crested wave of cooking, I realized I needed to manage my expectations. The Blimey, Dublin restaurant scene is complex.
My request to local friends for essential intelligence revealed two things. First, you may be able to choose where you are going, but your choices may end there. This is because taste menus have so many things right now. This is a long list of rare breeds of pork snacks and whimsical with tuna crudo, sea buckthorn kosu and barbecue leeks, black walnuts and komatsuna. And Ouch, prices, says fight-hard Londoners. In Liath it is € 180 a head. It's € 98 on One Avenue. In Allta it is € 95. There is Variety Jones at € 80 and Mae at only € 68. The Bastille, the last place I reviewed in Dublin, now has its La Carte option thrown in favor of the flavor menu (75). Clearly, in times of staff shortage, flavor menus make kitchens easier to manage. They can also be great for dinners if you want a special occasion filled with pumps and waitress frotage. But what if you don't want 14-pose, but surprisingly rigorous courses? Did you just want, you know, dinner?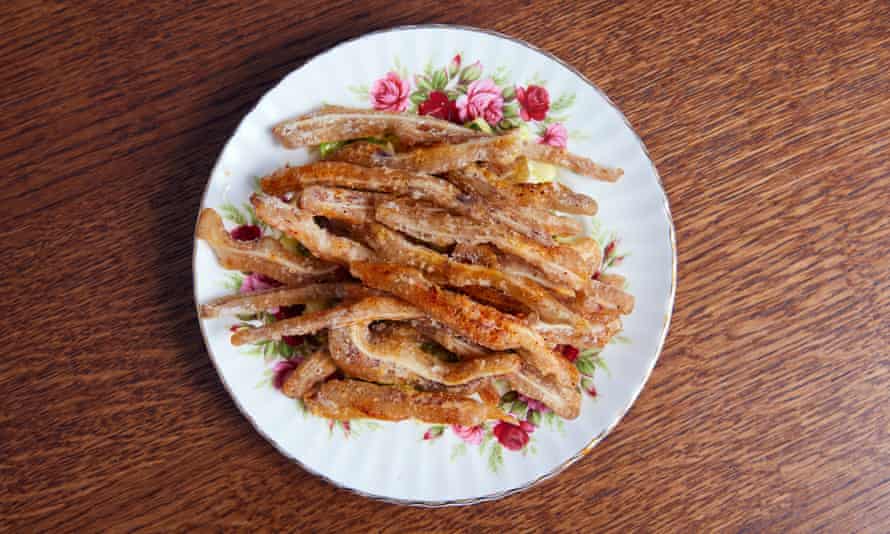 The second point is that you have to plan ahead. A month out, almost everything was fully booked. Lisa Cope edits allthefood.ie and is one of the most cloud-up people in town. "There aren't enough good restaurants for people who want to meet," she told me. "So the same 30 perennial weeks are booked in advance." The big ticket in Dublin is Chapter One, now under Chef Mickael Viljanen. It's fairly hot, bookings are only opening two months in advance. At 9.29am on the appointed day I stood with athletic fingers, in the tone of a 35-year-old high-altitude professional typing, ready to go. I still can't find the blood table. (Under the pseudonym Natch. I'm convinced that the name "George Clooney" is an excellent cover.) They all went in 45 seconds. I was placed on a waiting list. And now I'm just angry.
Two days before my trip to Dublin, Mr. Clooney (no, not really) got a call from Chapter One, offering him a table. But by then I had found a note, a new wine bar and a place in the brasserie. In fact, my heart was not really in the whole display taste menu thing. I'm so glad I found my way to the note. It's actually "Where should I eat in Dublin right now?" Is the answer to Note A lively and eclectic wine bar where most of the cooking is bold and satisfying. On a summer evening, the clean-line wedge of the dining room is filled with light, and there is a satisfying bubble of (self) chatter; The feeling that you have found your way to the right place. It's a kind of inevitably cold joint where they can serve some food on really awesome floral plates, your aunt who had the ridiculous smell that was best kept in 1973. Again, when the solemn design is hidden by a mess of deep fried salted pork ears filled with the sleeves of the sauce, crisp and chewy at the same time, who cares when you get to the glaze?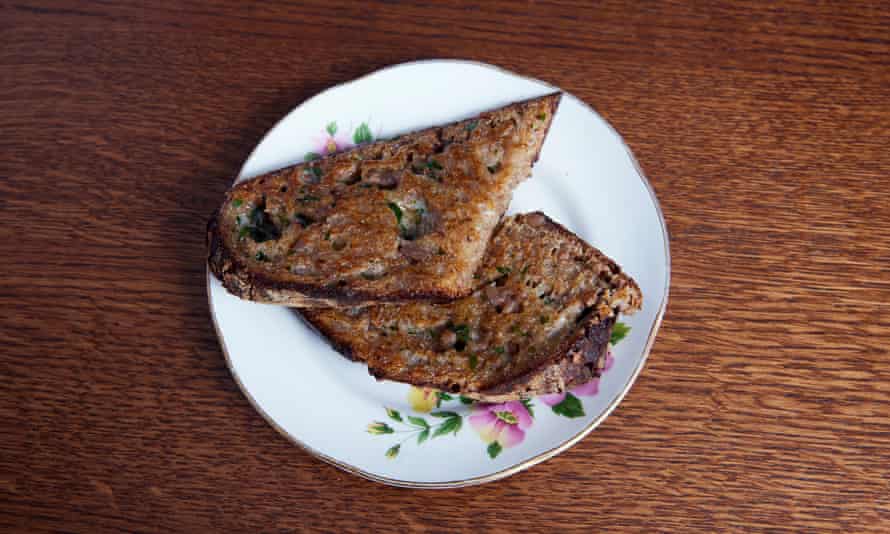 Seward, who has worked in various locations in London, including Brown, oversees the liquor. See how all these reviews relate? This means that we must be aware of the risks involved. I express my fears to Seward who sees us right: a bright dry rose, a bright white from Piedmont after the enchanting color of the cough mixture. As always in Dublin, be prepared for the tears in your eyes, and to clutch your wallet, the courtesy of the tax penalty. Nothing less than € 30 and nothing less than € 40. Ours was € 58, which is clearly a good standard for a Dublin restaurant.
Along with those pork ears we have anchovy toasts, a bread sponge filled with excellent Irish butter and stuffed with green herbs, in which the anchovies are shredded. From the list of great dishes comes the beautiful pink lamb slabs, which include asparagus, freshly powdered peas and limpid, lip-smacking broth. The pig's cheekbones share the sweetness of long-roasted onions and the bitterness of the endeavor, until they are ready to fall off the thorns. The large flower of the butterhead salad is gorgeously soaked in salted vinaigrette.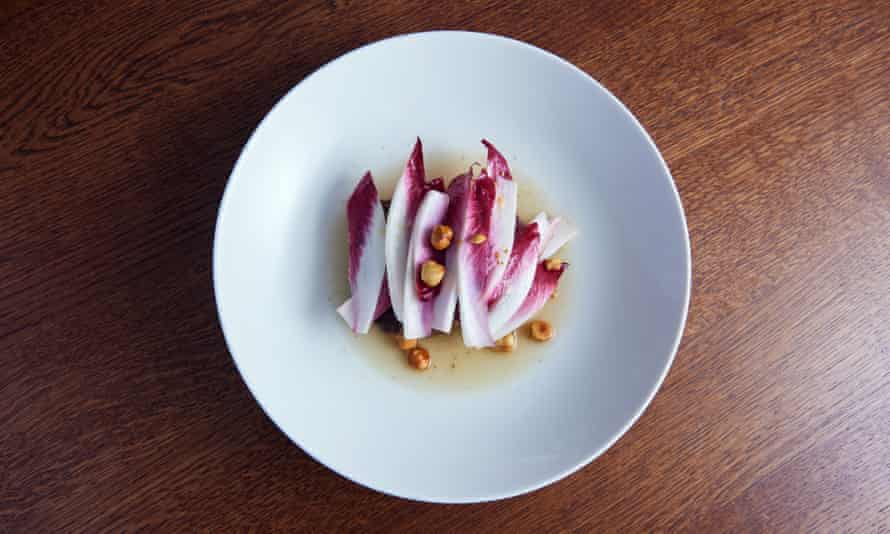 Was it all perfect? Well, no. € 32 for a lamb dish is the selling price of a kidney, but in today's unique way it doesn't seem completely absurd. Charged € 13 for an unexpected salad of tomatoes in a cold cucumber broth without a large lack of acidity. And then there's the little thing about all the dishes we've ordered to arrive at the table. That is not Although the people who serve us are absolutely attractive and dullly grand, a notebook and pen may have helped in the basics of the work. When I arrive in Maine, I nod at the absent Encovi toast. It goes out of order. I would have cried ashamed to remember this. Stone bass savory with lime, oregano and jalapeno tasted delicious. Maybe it was. We never found out because even that order didn't find a way to the kitchen, leave it alone again.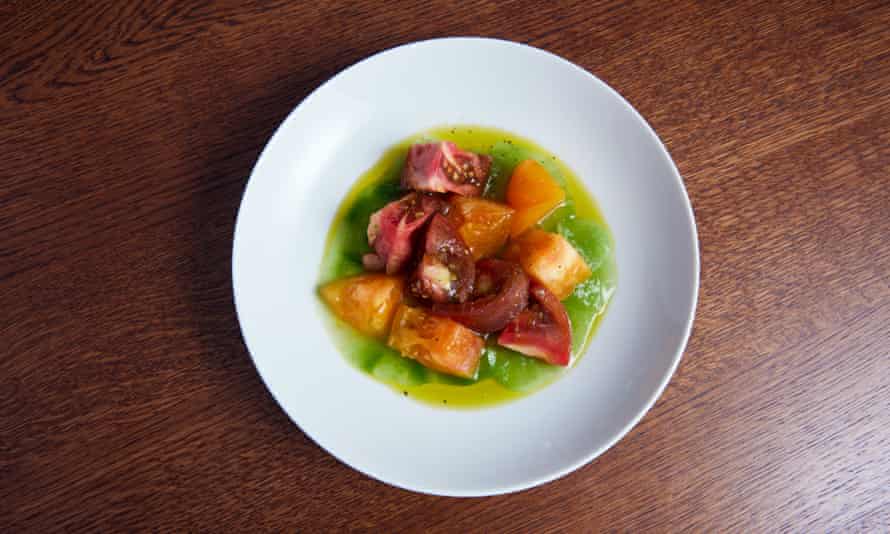 Dublin restaurants, like other places, are finding it difficult to find staff. For a long time now, gifted head chef Esa Fakhri has been working with only one other person. This could explain why the dessert is either afogato – a glass of sweet espresso placed on a scoop of ice cream – or a mousse of chocolate mousse and cherry foam with cherries. Those are, as is often the case now, with things that read like thoughtful desserts without thoughtful desserts. But while the creaky bit of experience should be recorded, I still like the note a lot. It has the radiance of a bright eye which is contagious. They want to have a good time with you. As a result, we did.
Piece of news
Restaurant George Pell, one of the owners of London's famous L'Escargot, is set to open a new restaurant in Aldeburgh on Suffolk Beach in August. The launch of The Suffolk follows the successful L'Escargot Sur-Mer pop up in the last few years. The restored 17th-century inn will have a 60-covered restaurant and rooftop terrace and (eventually) six bedrooms. The opening menu includes deep fried oyster sandwiches, lobster sliders, omelette Arnold Bennett and roasted langoustines.the-suffolk.co.uk).
Akwasi Brenya-Mensa, the restaurant behind the upcoming Tatale, a pan-African restaurant that has opened later this year in the Africa Center at London Covent Garden, has announced a crowdfunding campaign. He aims to raise not only the start-up cost of the new restaurant, but also थप 50,000 in the 'Additional Concepts to Celebrate Black and Diaspora Identity' and 'Expanding Access to African Food' fund. Those who contribute to the project fund will be offered a selection of prizes, including vouchers for Tatale and Cookery classes. Find out more at Crowdfunder Here.
Ever-growing chain Honest Burger is set to end its six-month 'V Honest' experiment, with the standard branch near London's Leicester Square becoming completely vegetarian with a promise of a 'new, completely new menu of plant-based burgers, sauces and sides'. . This month it will return to serve the meat-based burgers for which it is known, as well as a short selection of vegetarian and vegan options (honestburgers.co.uk).
Email [email protected] or follow him on Twitter @ jayrayner1