When deciding on a new TV, price and screen size will likely shape any shortlist you come up with. But within that seemingly simple filtering process is a whole raft of things to consider, such as panel display technology (how do LEDs, mini LEDs, OLEDs, and nanocells compare?), as well as smart platforms, designs, and more.
4K Ultra HD resolution and HDR (high dynamic range) compatibility are now largely standard – unless you buy a bargain-bin TV special. While 4K is a logical step up from Full HD, HDR comes in different flavors. In addition to standard HDR10, there are HLG, Dolby Vision, HDR10+ and some other variations like LG's HDR Pro and Dolby Vision IQ.
Each side can represent a rabbit hole, but ultimately it's just a question of deciding which one suits you best. Like major rival Samsung, LG offers a variety of TVs covering the budget, mid-range and premium ends of the market.
Not only is LG's TV range class-leading, it also has one of the most respected smart TV platforms on the market in the form of WebOS. The latest iteration, dubbed webOS22 (the brand has moved from sequential numbers to annual suffixes), offers a wide variety of built-in streaming service apps, including Netflix, Prime Video, Apple TV+, and Now (subscriptions may be required).
There's also voice compatibility with Google Assistant and Amazon Alexa, as well as the brand's own ThinQ AI platform.
In this guide we will guide you through the various 2022 models available from LG, where prices vary from £219 to £100,000, focusing on their key features and specifications.
LG LCD LED
It's LG's best-selling line of flatscreens, with the LQ models using a standard LED backlight, but the brand's webOS Smart platform, which comes with Netflix, Prime Video and Disney+, will serve many buyers well. UK buyers also get a Freeview Play tuner, meaning all mainstream catch-up TV channels are on board. Screen sizes are small, ranging from 32 to 43in.
All of LG's LQ screens are full HD models, so this isn't the place to go for 4K. They offer compatibility with HDR signals, so can be a good choice for casual console gamers.
LG LM models display a slightly higher picture, courtesy of Dynamic Color Enhancer and Dolby Audio processing. If you want a smaller screen for second room duties, the prices on these models are sure to appeal.
Best for: Bedroom, kid's room, casual gaming.
Models to choose from:
32LQ630B6LA
32LQ63006LA
43LM6300PLA
LG UHD 4K
LG's UQ range is the gateway to the finer things in life like 4K UHD and multi-format HDR. These sets combine solid picture performance with a range of highly desirable smart features. For most, they will do what is needed at a price that won't shock the fish.
Screen sizes range from 43in for the UQ 7-series to an 86-inch wall mount on the UQ 8- and 9-series. Buying tip: Most brands have televisions that fit the 7- and 8-series nomenclature, and that's usually an indication that you're in the comparable ballpark.
The range-topping UQ91 is fashionably slim, thanks to LED edge-lighting, and has a furniture-friendly crescent stand. There are only three HDMIs on the board, which may limit your source options.
Handling sound and vision with ThinQ AI is the brand's Alpha 5 Gen 5 processor. This silicon is particularly adept at upscaling, which is good news if you have a large collection of HD Blu-rays.
Smart voice control is available through Google Assistant and Amazon Alexa. The screens are also compatible with Apple AirPlay.
The UQ range runs the latest iteration of webOS, which has a wide range of streaming apps on tap, as well as allowing family members to set up different user profiles. Freeview Play Catch-Up ensures UK buyers don't miss out on soaps and quizzes.
HDR options here include LG's own HDR Pro, which is a dynamic tone mapping technique for static HDR sources. The set also has a Movie Maker mode, for movie fans who want to turn off external processing. Both of these ranges continue upwards.
The players are also taken care of. There's LG's game dashboard and optimizer, as well as HGiG HDR support. However there is no higher frame rate support for 4K 120fps. These TVs use a standard 60Hz panel.
Best for: Daily viewing, movie nights, 4K gaming.
Models to choose from:
UQ7500
UQ7690
UQ8000
UQ8100
UQ9000
UQ9100
LG
LG NanoCell
Sitting somewhere between its regular LED fleet and more advanced QNED models, LG's NanoCell range comes in a wide range of screen sizes, from a bijou 43-incher (models start at 50in in the US) to an 86in monster.
NanoCell models boast a nanoparticle filter for greater color vibrancy, and a more advanced backlighting system. The end result is excellent wide color fidelity and very good off-angle viewing. The sets still suffer from slightly washed-out blacks, though, just like their cheaper LED stablemates.
Handling the heavy picture lifting is an Alpha 5 Gen 5 processor with ThinQ AI technology, so expect decent upscaling.
Sets have three HDMI inputs, and are limited to 60Hz. That said, they have LG's dedicated game interface. All the usual LG smart nits are on board, courtesy of LG's ubiquitous WebOS platform. Catch-up and streaming services ensure plenty of entertainment options.
Style-wise, the NanoCell screens are a step above the brand's cheaper LED models, with wafer-thin bezels and a sculpted center stand.
Best for: Living room viewing, home cinema, 4K gaming.
Models to choose from:
NANO075QA (USA)
NANO766QA
NANO816QA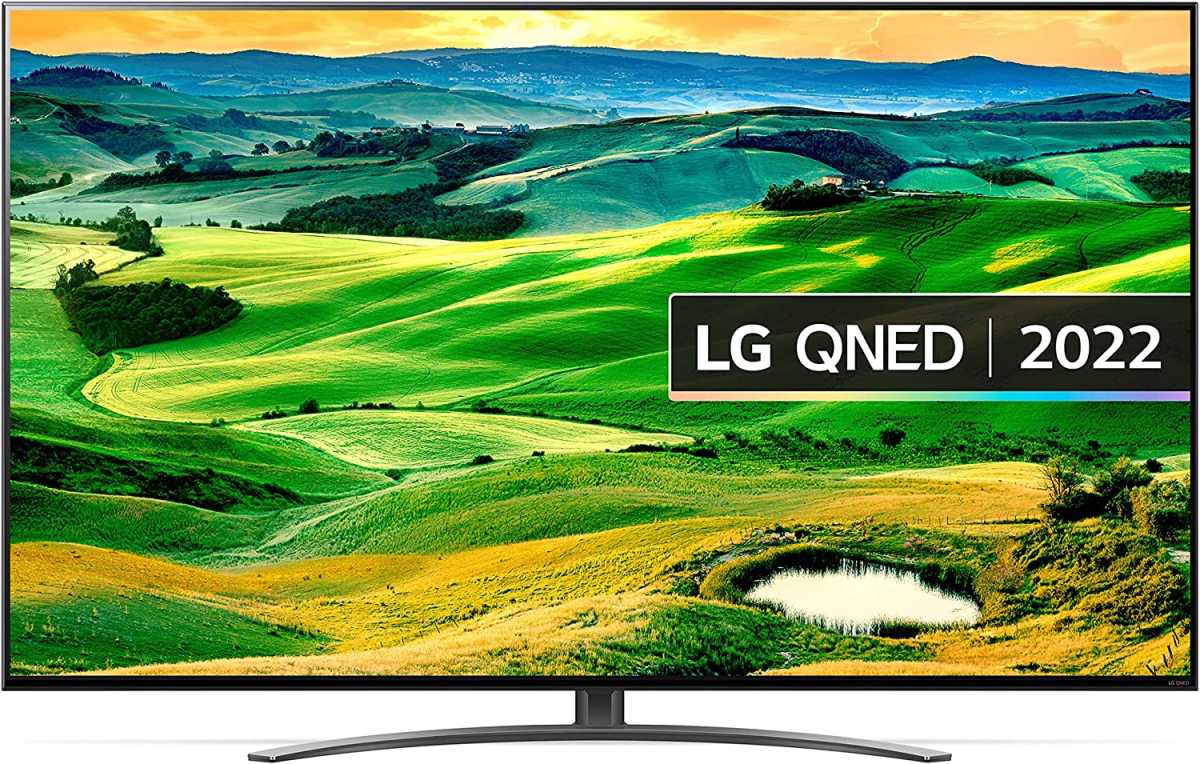 LG
LG QNED – Mini-LED
QNED represents a significant step forward in display technology from vanilla flavored LED and NanoCell. What we're looking at here is MiniLED, a backlighting system that uses an abundance of mini LED lights to illuminate an LCD panel, combined with a quantum dot nanocell filter.
This combination of tech ensures a higher level of brightness and greater precision when it comes to brightness control, so HDR handling is more precise, black levels are deeper and images have greater dynamic pop.
LG uses QNED for both 4k and 8k screens. You'll find 30,000 LED bulbs with 2,500 dimming zones in the brand's largest QNED sets, so when it comes to performance, QNED has a clear advantage over its edge-lit LED and full array local dimming rivals.
The QNED range includes the 4K QNED80, QNED85, QNED90, and the 8K QNED99.
Behind the glass you'll find an Alpha 7 Gen 5 processor on the UHD models, and a more powerful Alpha 9 Gen 5 chipset on the 8k model.
HDR support adds Dolby Vision IQ, which is able to compensate for changes in ambient lighting conditions in your viewing room.
The models have four HDMI inputs with support for high frame rate 4k 120Hz gameplay. This, along with support for VRR and no fear of screen burn-in, make them a very attractive screen range for gamers.
Best for: Home cinema, high-end gaming.
Models to choose from:
QNED816QA
QNED866QA
QNED80 (USA)
QNED85 (US)
QNED916PA (2021)
QNED996PA (2021)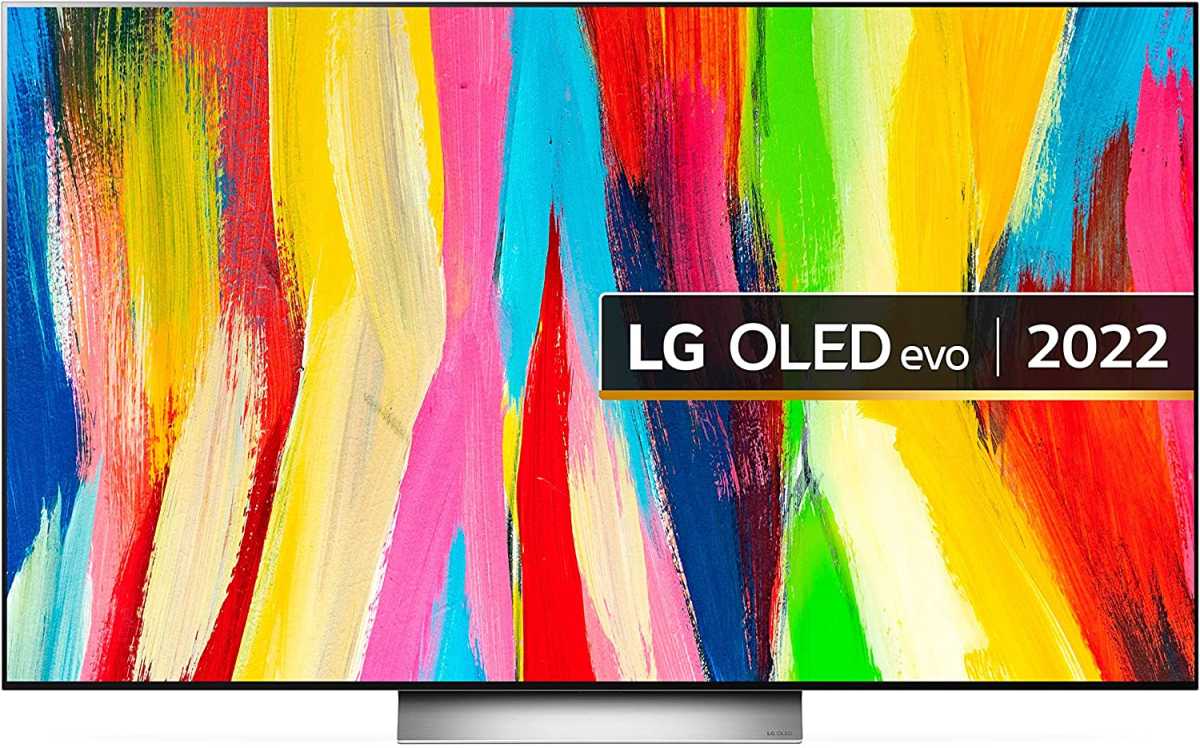 LG
LG OLED
With self-lit pixels and no need for backlight, OLED screens are widely regarded as the best choice for watching movies at home. They are capable of full deep blacks, vibrant colors and fantastic dynamics. The images are truly cinematic.
LG offers a variety of OLED screens for 2022, from the entry-level A2 through the B2, C2 and G2. Screen sizes range from 42 to 83 inches. If you're after 8K OLED, there's the Z2 model in 77- and 88-inch screen sizes.
The hot ticket item in the LG OLED 2022 lineup is the C2, which this year benefits from the new OLED.EX high brightness panel and Evo brightness boosting technology from LG Display (though it's not available in the 42- and 48-inch models. ).
The more expensive G2 adds a physical heat sink to its build, which gives it an edge in performance, though the difference to the C2 isn't very significant. The Z2, G2 and C2 models all have the latest LG processor, the Alpha 9 Gen 5.
The picture quality is sensational. LG's AI Picture Pro technology includes upgraded upscaling, and enhanced dynamic tone mapping, able to more accurately analyze the picture in real time and apply appropriate processing.
If you opt for the B2 or A2, you'll be working with an Alpha 7 Gen 5 processor. The top of the 4K range G2 is primarily designed for wall hanging – so there's no pedestal stand in the box.
The C2 and G2 have four HDMI inputs, all capable of supporting 4K 120fps. All LG OLEDs feature the brand's Game Optimizer dashboard, and extensive VRR (variable refresh rate) support.
The smart platform is webOS 22 (no surprise), paired with Freeview Play in the UK, so there are plenty of streaming content and catch-up options, as well as smart home interaction with voice support from Google and Alexa.
The cheaper B2 models use regular OLED glass but they still handle 4K 120Hz gaming and have support for VRR Nvidia G-Sync and AMD Freesync Premium.
The cheaper A2 models share many of the same features as the B2, although the panels are 60Hz. If you're looking for an OLED primarily for watching movies, this cheaper line might be the smartest buy.
Best for: High-end home cinema, next-gen console gaming.
Models to choose from: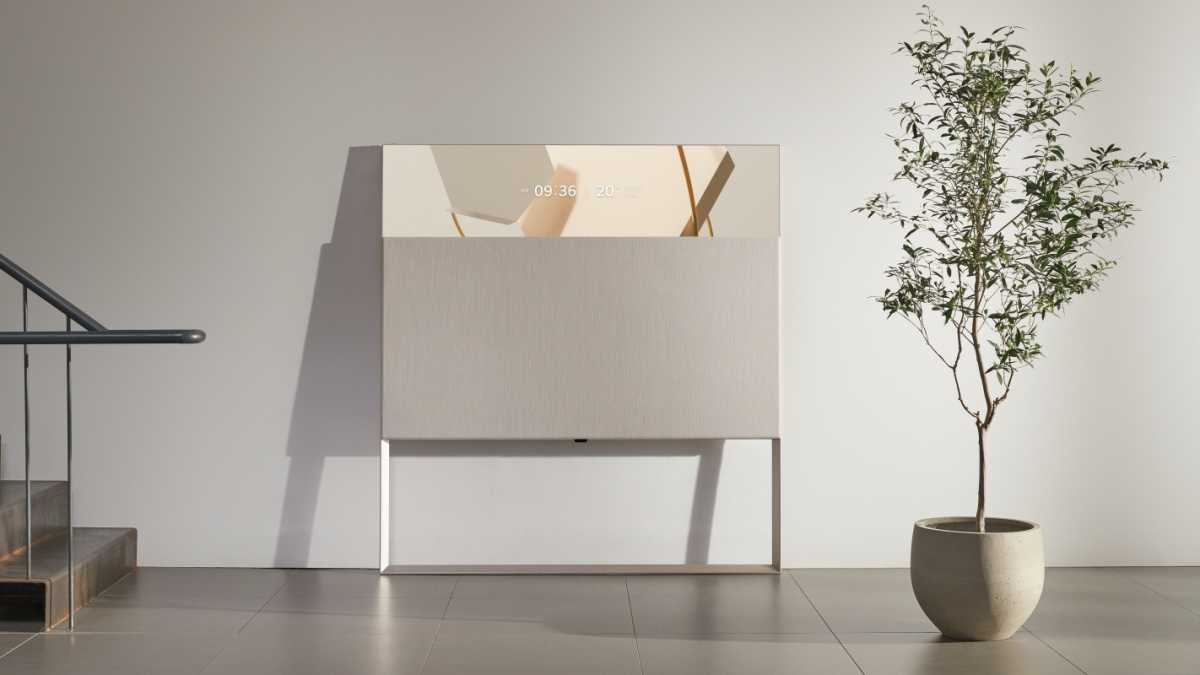 LG
LG Lifestyle OLED – Item Collection
If you want an OLED TV with a difference, cast your peepers on the Designer 65Art90, an easel-style 65in 4k OLED. Part of the brand's premium home appliances collection, it takes a very different approach to TV design.
The TV has a fabric cover that drops to reveal the full beauty of its 4K screen when powered up, or it can be partially retracted, allowing the display to convey music track information, or news and weather feeds. The fabric cover is from Danish fabric manufacturer Kvadrat, and is interchangeable. There is a choice of three colors to suit your decor: beige, redwood and green.
There is no compromise on performance. The set is built around a brightness boosting Evo OLED 120Hz panel, powered by an Alpha 9 Gen processor, and features an 80W 4.2 channel sound system.
In many respects, it is comparable to the C2, with a webOS 22 smart platform, plenty of streaming options and voice interaction with Google and Alexa.
Best for: Interior, high design.
Models to choose from:
LG
LG Signature OLED TV R
Introduced in 2021, this OLED screen literally rolls up from its cabinet sound system. It's quite remarkable as an example of OLED panel engineering, although such simplicity comes with a hefty price tag.
Remarkably, when fully unfurled, the glass looks like any other OLED screen.
The cabinet itself provides audio, with its speaker array hidden behind Kvadrat fabric. The cabinet has a 4.2-channel Dolby Atmos sound system, and 100W power output.
The OLED panel can roll to its full height for normal TV viewing, or partially, to reveal music track information while the sound system is doubling as a Bluetooth speaker.
Image quality isn't as impressive as the brand's Evo OLED C2 and G2 models, but then this level of engineering wizardry holds its own visual appeal.
When it comes to smart functionality, there's Google Assistant and Amazon Alexa, and webOS meets all your streaming needs.
Best for: Designer apartments, superyachts.
Models to choose from:
Where to buy LG TVs
Buying from an official LG store seems like the most obvious and sensible thing to do here. You may be able to get a discount code if you sign up for a membership.
However, LG is more likely to sell its TVs at full price and, in our experience, often not all sizes of a particular model are available. Buying from third-party retailers may get you lower prices as well as additional offers like a discounted soundbar or a free gift. Look for the cheapest prices around sales events like Amazon Prime Day and Black Friday.
Those in the US can also visit an official Samsung store or purchase from Amazon, BestBuy, Newegg, Target, Walmart, Costco and B&H.
You can buy LG TVs in the UK from the likes of Amazon, John Lewis, Laptops Direct, AO, Argos, Currys PC World, Very, Box and more.